We can help you find the RV insurance policy that matches your needs and risk tolerance.
RVs are large motor vehicles that have the potential to generate a significant amount of damage if they are involved in a collision or other traffic accident. Even if you have a travel trailer that you pull with a truck or other vehicle, you're going to need specialized RV insurance to make sure you have proper coverage in place to protect yourself, your loved ones, other people, and your investment in your RV.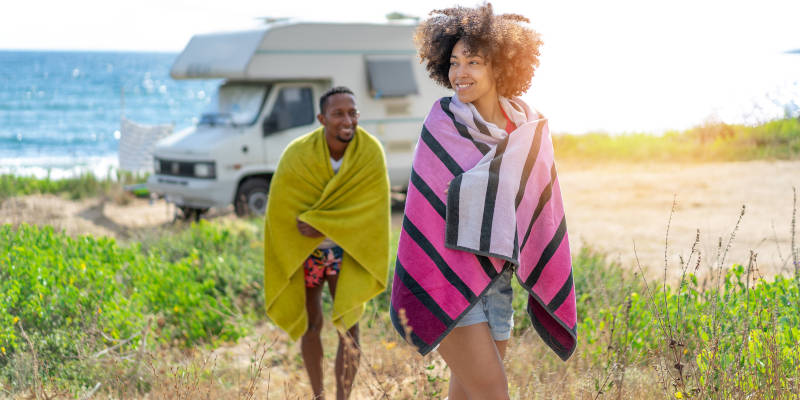 Not all RV insurance policies are the same, but don't worry. You can turn to us here at Kimeo Smith Agency to get all your questions answered and learn more about your options, so you can make an informed decision about which option is best for you. We can help you find the RV insurance policy that matches your needs and risk tolerance.
As you consider balancing the rates and coverage levels of your RV insurance, you will want to think about making sure you can cover the cost of replacing your vehicle if it is involved in an accident. You may also need to replace someone else's vehicle and potentially cover your own or other people's medical costs, depending on the circumstances and severity of an accident.
If you need RV insurance in or near Nashville, Tennessee, we are standing by to help with all your insurance needs. We have been helping people with insurance since 2010 and are known for our exceptional customer service and hands-on approach. Call today to schedule an appointment or if you have any questions.
---
At Kimeo Smith Agency, we offer RV insurance to those in Clarksville, Antioch, Nashville, Brentwood, Cedar Hill, Cumberland City, Erin, Franklin, Gallatin, Goodlettsville, Hendersonville, Indian Mound, Murfreesboro, Mount Juliet, Nolensville, Smyrna, and Woodhaven, Tennessee.