Driving a motorcycle has unique risks, and that is why you need specialized motorcycle insurance.
While motorcycles often share the road with cars, trucks, SUVs, vans, and other vehicles, they are a unique type of vehicle. That is why you generally need a special endorsement on your driver's license to operate a motorcycle on the road. Driving a motorcycle also has unique risks, and that is why you need specialized motorcycle insurance to protect yourself and your investment.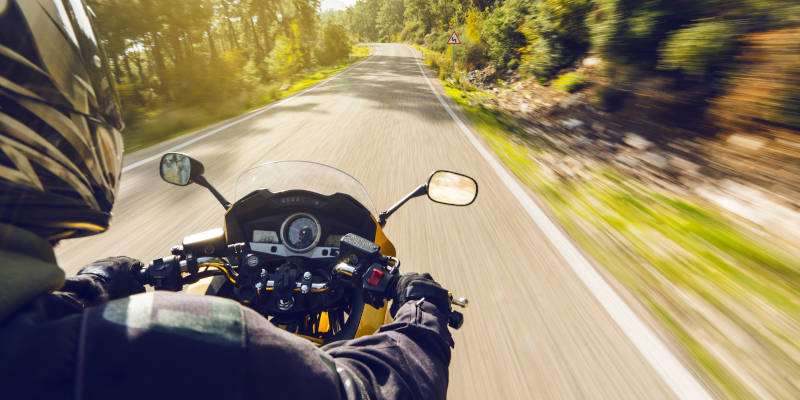 Not every motorcycle insurance policy is the same, and it can be tricky to balance the rate you want to pay and the coverage you need to be protected in case of an accident or other traffic incident. Some components you will want to make sure your motorcycle insurance includes are coverage to replace your motorcycle or someone else's vehicle if needed, medical coverage for any accident caused by your motorcycle, and potential damage to property.
At Kimeo Smith Agency, we have been helping people in Nashville, Tennessee with their insurance needs since 2010. Our knowledge and experience include motorcycle insurance, and we are happy to help you find the policy that best suits your needs and your budget.
In general, driving a motorcycle is seen as riskier than driving a car, and this is partly because you as the driver are more likely to be injured in event of an accident. We will sit down with you and assess your risks and help educate you about your options, but we will never put pressure on you to make a decision about coverage before you are ready to do so. Give us a call if you have questions or if you are ready to schedule an appointment to discuss motorcycle insurance or any other insurance needs.
---
At Kimeo Smith Agency, we offer motorcycle insurance to those in Clarksville, Antioch, Nashville, Brentwood, Cedar Hill, Cumberland City, Erin, Franklin, Gallatin, Goodlettsville, Hendersonville, Indian Mound, Murfreesboro, Mount Juliet, Nolensville, Smyrna, and Woodhaven, Tennessee.