Our team offers great ATV insurance to help you protect your off-road vehicles.
Driving any motor vehicle involves a certain level of risk—regardless of how experienced or skilled you are as a driver, you will never be able to eliminate that risk altogether. This is why all drivers are required to carry insurance for their vehicles. Of course, the risks involved in driving a standard vehicle like a car differ from driving a recreational or off-road vehicle like an ATV, and the insurance policies for each type vary to match. If you are looking for high-quality, robust ATV insurance, you can turn to our team at Kimeo Smith Agency to get the reliable coverage you deserve.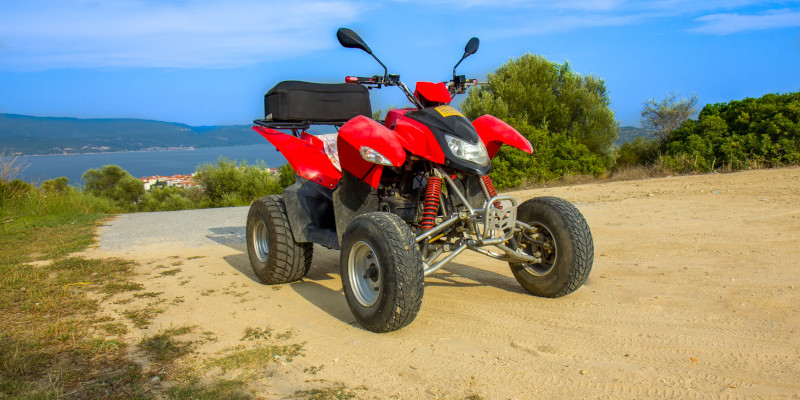 In many ways, ATV insurance is similar to standard car insurance, as it covers many of the same things, such as collisions, medical payments, and liability for property damage or injuries. Also like car insurance, you can supplement your standard ATV insurance policy with add-ons for uninsured or underinsured drivers—in other words, if you get into an accident with a driver who doesn't have enough insurance, your policy will protect you. The main area where ATV insurance differs from other types of vehicle insurance is in the value of the policy, as ATVs are less expensive than cars and won't cost as much to replace.
We are proud to serve the community here in Clarksville, Tennessee, and we want to help you take care of your vehicles, including off-road vehicles like ATVs. If you are looking for high-quality ATV insurance coverage, just give our team a call.
---
At Kimeo Smith Agency, we offer ATV insurance to those in Clarksville, Antioch, Nashville, Brentwood, Cedar Hill, Cumberland City, Erin, Franklin, Gallatin, Goodlettsville, Hendersonville, Indian Mound, Murfreesboro, Mount Juliet, Nolensville, Smyrna, and Woodhaven, Tennessee.