We offer high-quality vehicle insurance to protect you in the event of auto accidents.
No matter how confident you are behind the wheel, driving still involves a significant amount of risk, and there's always a chance that something could go wrong. Because of this, everyone who owns a vehicle is required to carry vehicle insurance. If you are looking for insurance for your car, truck, motorcycle, or even boat, you can turn to our team at Kimeo Smith Agency to get the assistance you need.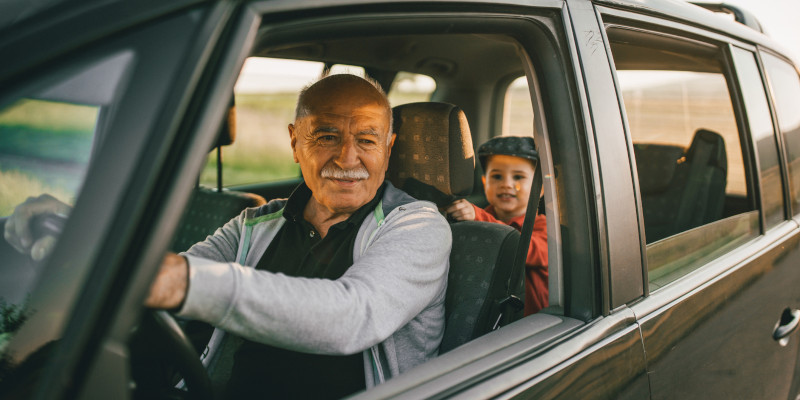 Our team is committed to giving you the accurate information you need to make the best decision when it comes to insurance. We understand that insurance is a complex and often confusing system, and our goal is to serve as a source of knowledge and education on the matter. When you come to us for help with vehicle insurance, we will first take the time to discuss your needs and finances, so we can recommend a policy that ideally suits your situation. In addition, we'll make sure that you understand all the essential details of the policy, including what is covered, when the coverage applies, how much it will cost, and more. Our team offers insurance for both individual and company vehicles, so don't hesitate to give us a call when you need coverage for your personal car or your business' fleet.
Get the insurance coverage that YOU need
.
We are proud to serve the
Clarksville, Tennessee
community, and we want to help you get the auto coverage you need. If you are looking for
vehicle insurance
you can count on, we encourage you to
give us a call
to learn more about how we can help.
FAQs About Vehicle Insurance
Navigating the world of insurance can be confusing, but our team of experts at Kimeo Smith Agency is here to help. As part of our commitment to helping make insurance less intimidating, we've put together answers to some of the questions we frequently get asked about vehicle insurance.
How are you different from other vehicle insurance providers?
Our team prioritizes education over sales – we want you to have the answers to all of your questions and a good understanding of the options available to you before you make a decision on a policy. We'll take the time to go over all the relevant aspects of your situation before we recommend a policy because we know that there is no single policy that suits every person's needs.
Is boat insurance or ATV insurance worth getting?
Although Tennessee law does not require boat or ATV insurance, it is strongly recommended that you get coverage if you have either of these recreational vehicles. These insurances, similar to other kinds of vehicle insurance, help cover injury costs and the cost of any damage to your property as well as other people's property if an accident were to occur.
What car insurance is required in Tennessee?
According to Tennessee law, the required minimum limits of your liability car insurance are $25,000 for each injury or death per accident, $50,000 for total injuries or deaths per accident, and $25,000 for property damage per accident. Although it may seem tempting to only get the minimum required, vehicle insurance should be picked for the quality, not the price. We encourage you to speak with our experts, who can assess your individual needs before helping you choose a policy.
---
At Kimeo Smith Agency, we offer vehicle insurance to those in Clarksville, Antioch, Nashville, Brentwood, Cedar Hill, Cumberland City, Erin, Franklin, Gallatin, Goodlettsville, Hendersonville, Indian Mound, Murfreesboro, Mount Juliet, Nolensville, Smyrna, and Woodhaven, Tennessee.
Similar Services We Offer: