Our team is here to help you get the home insurance you need.
Our team at Kimeo Smith Agency understands that your home is important to you, and we want to help you protect it. To do that, we offer a range of high-quality home insurance options that will cover the costs of unforeseen damages or repairs. If you are looking for a home insurance policy that meets your needs, we encourage you to reach out to us and discuss it with our experts.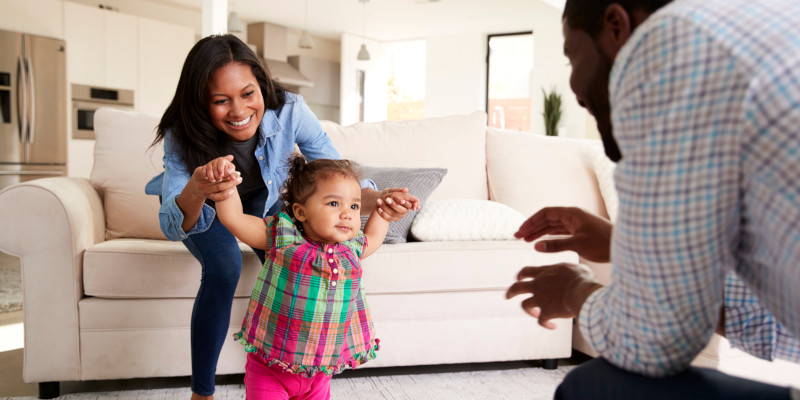 Home insurance policies are often complicated and use a lot of technical jargon that make them hard for the average person to make sense of. Because of this, our team is committed to providing the accurate information you need in order to fully understand what your policy does and does not do, as well as to make a wise choice when it comes to selecting a policy. When you come to us for help with home insurance, we will first take the time to discuss your needs and finances so that we understand your situation, then we will recommend options that will work best for your circumstances. Our experts will go over each policy in detail, so you can make an informed decision on which to purchase—we'll make sure you understand exactly what coverage you are getting, what situations it applies to, and how much it costs.
Insurance for ALL life's What-Ifs
We are proud to serve the
Clarksville, Tennessee
community, and we want to help you do what's best for your needs. If you are interested in learning more about our
home insurance
options, just
give us a call
.
Home Insurance FAQs
At Kimeo Smith Agency, we know our customers have lots of questions about home insurance, and we're happy to answer them! Here are the answers to a few of the questions we are commonly asked.
Is home insurance required in Tennessee?
Although Tennessee law does not require it, most lenders do. If you plan to finance your home, it is likely that your lenders will require you to get a homeowners insurance policy in order to secure financing.
Why should I get home insurance?
Other than the fact that many lenders require it, home insurance is good for everyone to have because it helps protect you in the event of the unexpected. Whether it's protection from damage from storms, sinkholes, floods, fires, or other natural disasters, personal liability insurance for events that happen on your property that cause harm to others, or protection from loss due to theft, home insurance helps you avoid paying for everything out of pocket.
Why is home insurance so high in Tennessee?
There are many factors that determine the average home insurance rates in a state or area, but one of the biggest factors behind the rates in Tennessee is the weather. Hail storms, tornadoes, floods, and wildfires are fairly common in this state, and home insurance rates reflect the need for a level of coverage that may not be necessary in other states.
What factors should I consider when looking for home insurance?
Among other things, you should consider your home's unique features, including whether you currently have children or pets or plan to have them in the future, the value of your personal property, and your lifestyle habits. When you meet with one of our team members, we'll go over all these important factors (and more) that need to be considered when deciding on a home insurance policy.
---
At Kimeo Smith Agency, we offer home insurance to those in Clarksville, Antioch, Nashville, Brentwood, Cedar Hill, Cumberland City, Erin, Franklin, Gallatin, Goodlettsville, Hendersonville, Indian Mound, Murfreesboro, Mount Juliet, Nolensville, Smyrna, and Woodhaven, Tennessee.
Similar Services We Offer: