Protect your building during the construction process.
Constructing a new building is a significant endeavor that requires an investment of capital, time, and resources. You want to protect all the hard work and money that goes into each and every construction project, and you can do this with builders risk insurance.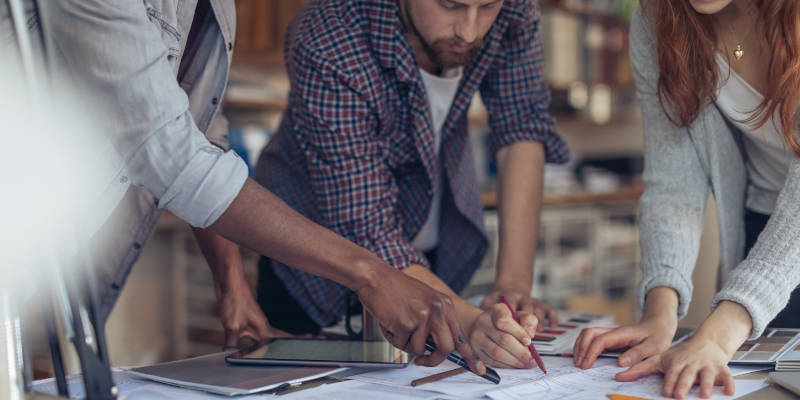 Otherwise known as construction insurance, this type of specialized property insurance can protect your building while it is under construction. Your builders risk insurance policy can protect your project from damage caused by hail, lighting, fire, explosions, vandalism, theft, and other events.
In the aftermath of a disaster, your builders risk insurance policy can cover the cost of supplies, materials, and equipment needed to restore damage done to the building. Additionally, your policy can provide compensation for soft costs related to the damage, which can include money spent on real estate taxes, additional interest on loans, lost sales, or loss of rental income.
We can help you acquire a builders risk insurance policy before an upcoming construction project. At Kimeo Smith Agency, we have helped many builders here in the Clarksville, Tennessee area obtain one of these policies and properly insure their construction projects as part of a greater risk management strategy.
We can customize your builders risk insurance policy according to the uniqueness of your project, adding extensions for the use of temporary structures, scaffolding, construction forms, and other equipment. For more information about this type of insurance or to set up a consultation with one of our agents, reach out to us today.
---
At Kimeo Smith Agency, we offer builders risk insurance to those in Clarksville, Nashville, Brentwood, Cedar Hill, Cumberland City, Erin, Franklin, Gallatin, Goodlettsville, Hendersonville, Indian Mound, Murfreesboro, Mount Juliet, Nolensville, Smyrna, and Woodhaven, Tennessee.